The Requirements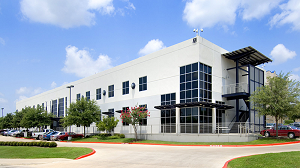 The ideal candidate for the opportunity of Senior Account Executive will have ten or more years of consultative sales experience, preferably in data colocation, telecom, Software as a Service (SaaS), or a similar, transferable field.
At a minimum you will have:
A bachelor's degree from a four-year college or university and at least four years of related experience and/or training (preferred).

In lieu of a BA/BS degree, you must have eight or more years of related experience to qualify for this role. Quick question for you - click here

The proven ability to negotiate and close transactions.
Outstanding account management skills.
The ability to effectively present value propositions for product sets, independent of pricing.
The skill to discuss and design data center / colocation concepts.
The ability to cold-call and generate meaningful opportunities.
Polished presentation skills and the ability to respond to questions from groups of customers, managers and the general public.
Strong verbal and written communication skills, and public speaking skills.
A high level of commitment to customer service.
A teamwork orientation and the ability to work with internal operations, finance and management.
An understanding of basic lease terms.
Advanced Word and Visio skills.
Proficiency with MS Excel including the ability to perform basic financial analysis of deal economics. You should be able to discern "good" deals from "bad" deals based upon management-provided financial guidelines.
The ability to create, format and proof professional proposals, presentations and other customer facing documentation.
Analytical and quantitative skills with the ability to analyze and solve problems involving several options with limited information.
The skill to interpret a variety of instructions furnished in written, oral, diagram or schedule form and to work independently.
Demonstrated ability to work well under pressure.
Strong organizational skills, attention to detail, a proactive approach and openness to new ideas and procedures.
Pictured:Conveniently located near the Austin-Bergstrom International Airport and about 10 minutes from the state capital and the University of Texas campus in the 550-acre MetCenter mixed-use development, this single-tenant building was constructed in 2000 for a network operations center, datacenter, office and conference facilities. The site has diverse underground electrical ductbanks from a nearby substation. Seven fiber optic providers are in close proximity to the building.
The Role
As Senior Account Manager, Colocation, you will report to the Sales Manager and be responsible for leasing colocation space within your assigned Digital Realty Trust property. You'll work our wide Austin territory. It's a prime location not only because of the real estate we already own in the area, but because of the tens of millions we're investing in a new building. It's a territory ripe with opportunity. We anticipate that the territory will be more defined in time, but as our first dedicated colocation sales professional in the area, you'll have carte blanche as you ramp up your career.
You will focus exclusively on colocation sales and build a strong book of business from the ground up. You may gain a few current accounts, but the majority of your business will be self-generated. Though you'll have a team behind you, including exceptional Sales Support Engineers, you will be responsible for all aspects of the selling process including: cold calling, face-to-face meetings, networking, presentations, proposal creation, and closing business. You will coordinate all facets of the customer experience including interactions between customers, operations, property managers, chief engineers and datacenter engineers, with the intention of closing sales, generating significant income and supporting ongoing relationships.
To be a successful Senior Account Manager, Colocation you should have the ability to:
Regularly cold-call colocation prospects who could benefit from Digital Realty solutions.
Respond in a timely manner to all inbound leads. Leads can come as direct referrals and through industry-specific channels such as brokers, consultants, telecom and systems integrators.
Clearly articulate the value proposition of Digital Realty colocation products, while differentiating product offerings from those of our competitors.
Develop proposals and the associated preparation / presentation of literature.
Regularly interact with the Asset and Property team regarding colocation property.
Negotiate deals and contract business terms and conditions with customers, staying in line with the parameters provided by Digital Realty management.
Present basic engineering principles in relation to power and cooling.
Plan preliminary design, presentation and evaluation of customer colocation solutions including capital budgeting, operational detail and scheduling of proposed projects. Quick question for you - click here
Understand and use the vernacular of real estate and technology.
Clearly present deal business terms and operational considerations to management.
Regularly report and forecast your sales activities to management through our CRM software.
Attend major industry trade shows and functions as determined by management.
Note: this description is intended to give you a general overview of the position and is not an exhaustive listing of duties and responsibilities.
Why Digital Realty
Hot product -- the data center market is booming. Businesses need to protect their data and Digital Realty offers an array of solutions from custom scalable design, to disaster recovery, to colocation. Our Colocation Services program offers flexibility backed by capacity, reliability, commitment to customer service, and the expertise of a global data center expert. Our modular rack design allows for scalability from a single rack to a multi-rack system to a private cage, allowing our clients to match their data center requirements precisely with their evolving business needs.

As part of our Colocation Services program, we will install high density cabinets that are equipped with aisle containment systems that segregate the cold air feed and hot air return in order to optimize the operating environment, while maximizing energy and cost efficiencies.

Lucrative career -- if you're a strong, personable sales professional who loves to sell, enjoys helping clients, and who won't settle for less than a six figure annual income, this is your opportunity. We've closed business deals worth thousands and multi-millions, helping companies of all sizes. You'll leverage our reputation, strong financials, top-tier offerings, and your own expertise to pursue and land business. You'll have all the tools you need to build a strong career where, through your efforts, you'll decide how large those six figures will be.

Stable profile -- our uncommonly strong balance sheet, investment-grade debt ratings and the ability to borrow in multiple currencies provide a global footprint for our customers and risk-reducing diversification for us. That puts us in an excellent position to grow the company, provide financing options for our customers, and continually invest in our properties.

Green standard for sustainability -- we are committed to improving the performance and energy efficiency of our data centers through the creation, adoption and promotion of industry-leading best data center practices (pictured). Not only do we build to LEED and BREEAM certification requirements, but we also are pioneers in thinking about green data centers, including being a contributing member of The Green Grid.

Excellent compensation -- in addition strong compensation, we offer a comprehensive benefits package that includes medical, dental and vision plans; flexible spending plans for multiple purposes; a health savings account; a 401(k) plan with company match and much more.
Keys to Success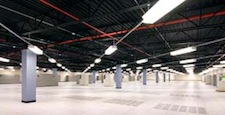 To excel in this role, you will be an assertive, self-driven and seasoned sales professional capable of delivering exceptional service and guiding your clients toward the best solution for their business needs. You'll build relationships and nurture what can be a long sales cycle, but when it's time for your client to sign the SLA, you'll also be a tough negotiator who can deliver significant revenue for Digital Realty and yourself.
While you'll need the technical prowess to learn the business and talk the talk, you'll also need exceptional communication skills and a strong sense of teamwork. You'll interact with C-level executives and other decision makers, and work alongside a talented and specialized team of internal experts and support personnel. You'll find that relationship building both externally and internally will help you reach success.
Perhaps the biggest challenge in this market is the fact that our direct competitor has a strong presence and history in the community. They are, however, a locally based company with a footprint that can't match ours. With effort and finesse, you will be able to crack the market.
About Us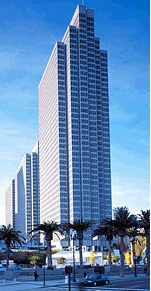 Since the Company's initial public offering in November 2004, Digital Realty Trust, Inc. has been a fast-growing leader in the design, development and operation of data centers worldwide. We focus on delivering customer driven data center solutions by providing secure, reliable and cost effective facilities that meet each customer's unique data center needs. Over 10% of Fortune's Global 200 companies rely on Digital Realty to provide solutions for their data center requirements. Our customers include domestic and international companies across multiple industry verticals ranging from leading media, financial services and communications companies to technology-based businesses.

Digital Realty's portfolio is located in more than 30 markets across nine countries throughout North America, Europe. Singapore and Australia. Our global presence is supported by local experts in the markets we serve. And we stand out in the marketplace by offering innovative solutions driven by customers who see data centers not just as a technical investment, but also as a strategic platform for success.
Digital Realty is a publicly traded company (NYSE: DLR) with investment grade ratings from all three major ratings agencies.
Pictured: Our new HQ location at Four Embarcadero Center, San Francisco.