The Requirements
To be a good fit for this opportunity you will have:
A bachelor's degree (BA/BS) from a four-year college or university.
At least four years of related data center experience and/or training.
The ability to comprehend, analyze, and interpret complex project documents; including familiarity with AutoCAD, Visio, and PDF documents.
Prior supervisory and project management experience.
The ability to develop installation standards and project tracking/management documents.
Working knowledge of mechanical, electrical and plumbing systems in a critical environment. Quick question for you - click here
The ability to effectively respond, verbally or written, to sensitive issues, complex inquiries or complaints.
Excellent verbal and written communications skills.
The ability to make effective presentations and respond to questions from groups of managers, clients, customers and the general public.
A strong customer service orientation.
The ability to track costs for all projects, using purchase orders and other tracking methods.
Experience in the development of operating and capital budgets.
The ability to analyze and solve problems involving several options with limited information.
The ability to interpret a variety of instructions furnished in written, oral, diagram or schedule form and to work independently.
Advanced analytical and quantitative skills.
Demonstrated ability to work effectively in a fast-paced, mission critical facilities environment.
Strong organizational skills, attention to detail and openness to new ideas and procedures.
Flexibility and the ability to respond to calls after hours as needed.
The Role
Reporting to the Director of Property Operations, as Data Center Manager, you will coordinate and oversee all day-to-day operational aspects of our Oakland facility, which will include management and oversight of all operational, financial, and customer activities. Serving as the face of Digital Realty for this asset, you'll manage and provide leadership to a variety of cross-functional teams and contacts including Security, Customer Support, Engineers, and other data center staff, ensuring they are all performing to expected levels and the standards, policies and procedures are being implemented.
There is also a significant customer-facing aspect to this role, where you will work to provide superior service to tenants and property owners, while also expecting the same of all other building staff. You'll need to be comfortable communicating with both existing and potential customers, leading tours, assisting deployment efforts and space planning activities and much more.
Quick question for you - click here

You will rely on your technical skill and financial acumen to negotiate pricing and contracts, approve invoices, process reports and recommend cost and efficiency improvements to be implemented.
From the high level view, your activities will fall into a few key areas: site operations, customer deployment, lease administration and implementation, financial management, vendor and personnel management and property administration. More specifically, a sampling of your duties will be to:
Monitor the ticketing system to ensure that tickets are being dealt with in a timely and professional fashion, that the various departments are addressing tickets assigned to them, and any issues are being escalated appropriately.
Coordinate with the Technical Operations team on all maintenance work and manage customer communication around planned and unplanned maintenance.
Identify and recommend operational improvements to be implemented on site.
Maintain accurate and up-to-date inventory of available space and power in the building.
Coordinate and oversee deployment of new customers and moves/adds/changes for existing customers.
Manage internal resources and vendors to meet important customer timelines and deliverables.
Understand all leases and ensure compliance with lease terms at all times.
Participate in the annual budget, quarterly reforecast and monthly variance reporting process by supporting the Real Estate Manager in identifying and explaining budget requirements and variances.
Manage, direct and coordinate the activities of internal or contracted personnel or third parties who are providing services or performing work within the assigned property.
Maintain up-to-date and organized files including inventory reports, incident reports, contracts, purchase orders and invoices, and other critical documentation and complete ad-hoc reports as required by the Portfolio Management team.
Note: this description is intended to give you a general overview of the position and is not an exhaustive listing of duties and responsibilities.
Why Digital Realty
Great facility, major impact
-- boasting over 121,000 square feet, this four-story data center was renovated in 2007, and features modern amenities and contemporary features.
You'll have the opportunity to manage all aspects of the facility and ensure all operations are running smoothly and successfully.
Unique culture
-- we are a collaborative, people-focused group dedicated to quality and continuous improvement. When you become a member of our team, you receive our commitment to your continued development and support. We strive to promote a friendly, fun and open work environment, and our dedication to this is reflected in the tenure of our employees. In fact, most of the members of this team have been with us for 5+ years and this role is open because the incumbent was promoted internally.
Stable profile
-- our uncommonly strong balance sheet, investment-grade debt ratings and the ability to borrow in multiple currencies provide a global footprint for our customers and risk-reducing diversification for us. That puts us in an excellent position to grow the company, provide financing options for our customers, and continually invest in our properties.
The world's largest wholesale data center provider
-- the world has changed. We're all embedded in the digital age and companies have had to adjust the way they do business -- how they use their information, protect their data, plan disaster recovery and more. At Digital Realty, we specialize in the solutions needed for today's businesses. We've seen exponential growth as we've expanded our footprint by building data centers throughout the country and across the globe.
Green standard for sustainability
-- we are committed to improving the performance and energy efficiency of our data centers through the creation, adoption and promotion of industry-leading best data center practices (pictured). Not only do we build to LEED and BREEAM certification requirements, but we also are pioneers in thinking about green data centers, including being a contributing member of The Green Grid.
Excellent compensation
-- in addition strong compensation, we offer a comprehensive benefits package that includes medical, dental and vision plans; flexible spending plans for multiple purposes; a health savings account; a 401(k) plan with company match and much more.
Keys to Success
To excel in this role, you will have strong communication and interpersonal skills in order to oversee the team and build relationships with your customers. As you already understand, customers can be challenging, and you'll need to have the finesse to handle issues quickly and efficiently while working to establish a solid relationship with each client. This is a visible role where you'll enjoy a lot of interaction with departments and staff throughout all levels of the organization.

Additionally, in order to be an outstanding Data Center Manager, you'll need to be comfortable working autonomously and independently, in an environment where your supervisor will not be on-site. You won't be on an island though, as the support and resources from your manager are only a phone call or e-mail away. We'll expect you to proactively problem solve and look for solutions independently, and exercise your judgment and managerial abilities to take action and make decisions. The ability to look at a situation, analyze the cause of the issue and the viable options available, apply judgment and then present the recommendation are exactly the type of problem solving skill sets we are looking for. If you're self-directed and enjoy taking ownership of your work, this role could be the ideal environment for you to succeed.
About Us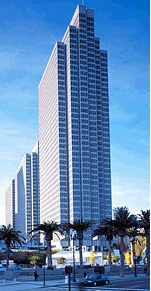 Since the Company's initial public offering in November 2004, Digital Realty Trust, Inc. has been a fast-growing leader in the design, development and operation of data centers worldwide. We focus on delivering customer driven data center solutions by providing secure, reliable and cost effective facilities that meet each customer's unique data center needs. Over 10% of Fortune's Global 200 companies rely on Digital Realty to provide solutions for their data center requirements. Our customers include domestic and international companies across multiple industry verticals ranging from leading media, financial services and communications companies to technology-based businesses.

Digital Realty's portfolio is located in more than 30 markets across nine countries throughout North America, Europe, Australia, Singapore and Hong Kong. Our global presence is supported by local experts in the markets we serve. And we stand out in the marketplace by offering innovative solutions driven by customers who see data centers not just as a technical investment, but also as a strategic platform for success.
Digital Realty is a publicly traded company (NYSE: DLR) with investment grade ratings from all three major ratings agencies.
Pictured: Our new HQ location at Four Embarcadero Center, San Francisco is near BART, Muni, the Ferry Building and other commuting options.