The Requirements
To be a good fit for this opportunity you will have:
At least three years of commercial real estate acquisition / investment experience, including underwriting / valuing and due diligence.
A bachelor's degree; an MBA or other relevant master's is strongly preferred.
Solid experience with Argus and advanced skills in MS Excel (VLOOKUP, HLOOKUP, if, pivot tables, etc.). Quick question for you - click here
Data center experience is a plus.
You also will need to be willing and able to travel, although we don't anticipate you will travel more than about 10% of the time.
Role Overview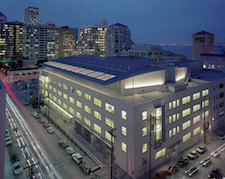 You will become the eighth member of our Acquisitions Team, which is responsible for Digital Realty's acquisition of investment, development, and redevelopment properties both domestically and internationally. The team includes the Chief Acquisitions Officer, three Vice Presidents responsible for sourcing deals, two Directors who structure and close the deals, and an Analyst. You'll take most of your direction from the Directors and your activities will support the entire team; you'll have a hand in just about every acquisition we make.
Data centers make up a unique niche within real estate, and we anticipate it will take you at least six weeks to get up to speed with the nuances of this niche and our business. At the same time, we expect that, within a week or two, you'll master our Excel models. For the most part the workflow is steady and you will be working on multiple projects at any given time.
You'll assist the team in executing investments for projects involving a wide variety of property types and investment structures, primarily by conducting financial analysis, due diligence, market research, and report preparation.
Note: this is a high-level view of the position; for a deep dive into the details, see the
Role Details
tab.
Pictured: you will be involved in the acquisition of diverse properties. The Data Center at 365 Main Street, San Francisco, offers a variety of high-quality colocation services. With 227,000 square feet, it is within walking distance of the Financial District.
Role Specifics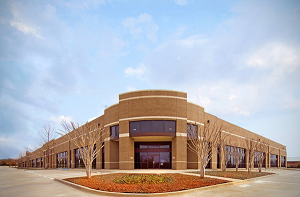 Your activities will fall into four main areas:
Reviewing and analyzing investments for suitability within Digital Realty's investment strategy.
You'll have primary responsibility for financial analysis of prospective acquisitions, including:

Creating detailed financial pro forma (Excel and Argus) and return sensitivity analysis on individual investments and aggregated portfolios with complex deal structures.
Working with the Directors of Acquisition to underwrite and financially analyze prospective acquisitions.

In preparing acquisition summaries and reports, you will:

Draft comprehensive Investment Committee Memorandums for presentation to the Investment Committee for each acquisition.
Write detailed property, return, tenant, market, economic, and risk analyses for each acquisition.
Coordinating and analyzing due diligence for property acquisitions.
In this area you will:
Assist the Directors and VPs of Acquisitions with Purchase & Sale Agreement drafting and negotiations.
Review leases, abstracts, and service contracts of prospective acquisitions, including:

Participating in the completion of comprehensive lease abstracts, service contract abstracts, and review of other pertinent contracts.
Coordinating with legal counsel on outstanding contract issues.

Review and analyze third-party due diligence reports (Property Condition Assessment, Phase I, Zoning, etc.). This will involve:

Facilitating and monitoring the site visits for each contractor.
Coordinating the reporting of findings from contractors with the acquisitions team, coordinating initial finding meetings between all parties, reviewing the reports upon receipt, and sending comments and revisions as needed.
Coordinating acquisition closings
, including:
Setting and subsequently meeting closing deadlines with both the Title Company and Finance department in order to ensure successful closing. This will include overseeing the collection and completion of all necessary compliance documents as required by the finance department in order to facilitate the wiring of funds to the Title Company by the closing deadline.
Assisting in preparation of closing statements; you will:

Calculate pro-rations owed each party at closing based upon current and projected taxes, insurance costs, capital expenditures, and leases.
Calculate closing costs based upon legal, physical, environmental, and survey/title services used during the course of the due diligence time period. Monitor the completion of wire transfers for closing costs.

Monitoring reconciliation period post-close.
General responsibilities
will include:
Being prepared to deal quickly with unexpected issues relating to the due diligence inspections, document review, insurance coverage, closing, etc. in a way that is beneficial to Digital Realty and its successful completion of an acquisition.
Making decisions based on best judgment and complete understanding of general procedures, company policies, and outside compliance requirements.
Being prepared to create reports on an ad hoc basis and at the discretion of the Directors and VPs of Acquisitions.
Working independently and taking the lead in completing the due diligence and closing of an acquisition in a timely manner.
Effectively coordinating and managing multiple due diligence and closing assignments as well as prioritizing tasks.
Note: this is a detailed view of the position; for the 30,000 foot view, see the
Role Details
tab.
Pictured: 2440 Marsh Lane is a 135,000 square foot single story office and data center facility located in the north Dallas suburban market. It is certified LEED Gold by the US Green Building Council.
Why Digital Realty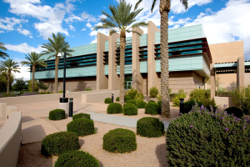 Professional development
-- in addition to learning the unique and expanding data center business, you'll have involvement in just about all aspects of all deals, and you'll sit in meetings involving senior decision makers and seasoned industry professionals. Our ongoing growth may create opportunities for proven performers.
Great environment
-- at Digital Realty you'll join a great team made up of diverse personalities in an easy-going but results oriented atmosphere. We value transparency and collaboration, and understand the value that each employee brings.
Stable profile
-- our uncommonly strong balance sheet, investment-grade debt ratings and ability to borrow in multiple currencies provide a global footprint for our customers and risk-reducing diversification for us. That puts us in an excellent position to grow the company, provide financing options for our customers, and continually invest in our properties. We surpassed $1 billion in revenue with fewer than 600 employees. Our enterprise currently is valued at $12.6 (as of October 31, 1212).
Green standard for sustainability
-- we are committed to improving the performance and energy efficiency of our data centers through the creation, adoption and promotion of industry-leading best data center practices. Not only do we build to LEED and BREEAM certification requirements, but we also are pioneers in thinking about green data centers, including being a contributing member of The Green Grid.
Excellent compensation
-- in addition to a competitive salary and bonus incentive program, we offer a comprehensive benefits package that includes all you would expect plus some pleasant surprises, like multiple flexible spending plans, a generous company match on the 401(k) plan, and more.
Pictured: Located in the Chandler Price Road Tech Corridor, 2121 S Price Road is easily accessible to Phoenix Metro. The facility is a multi-use data center that has recently completed a 226,000 square feet expansion to provide an additional 13,500 kW of critical IT power, making it the largest data center in Arizona.
Keys to Success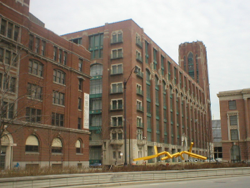 Your acquisitions knowledge and analytical skills will be essential, but just as important will be your communication and interpersonal skills; in addition to interacting with people at all levels of the organization, you will need to be able to work with external contacts from a variety of organizations in order to obtain information, coordinate meetings and more. You'll also need to be resourceful and able to achieve goals independently, and leverage strong organizational skills to manage and prioritize multiple tasks and activities. In addition, you'll need to be able not only to research and analyze information, but also to present it in a clear and concise way.
Pictured: located in the South Loop of the Chicago Central Business District, 350 E. Cermak is the premier mission critical data center and telecommunications facility in the Midwest. The property boasts significant electrical and HVAC infrastructure as well as robust telecomm access critical to enterprise data center tenants.
About Us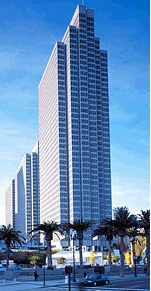 Since the Company's initial public offering in November 2004, Digital Realty has been a fast-growing leader in the design, development and operation of data centers worldwide. We focus on delivering customer driven data center solutions by providing secure, reliable and cost effective facilities that meet each customer's unique data center needs. Over 10% of Fortune's Global 200 companies rely on Digital Realty to provide solutions for their data center requirements. Our customers include domestic and international companies across multiple industry verticals ranging from leading media, financial services and communications companies to technology-based businesses.
Digital Realty's portfolio is located in more than 30 markets across nine countries throughout North America, Europe, Australia, Singapore and Hong Kong. Our global presence is supported by local experts in the markets we serve. We stand out in the marketplace by offering innovative solutions driven by customers who see data centers not just as a technical investment, but also as a strategic platform for success.
Digital Realty is a publicly traded company (NYSE: DLR) with investment grade ratings from all three major ratings agencies.
Pictured: Our new HQ location at Four Embarcadero Center, San Francisco, is near BART, Muni, the Ferry Building and other commuting options.