The Requirements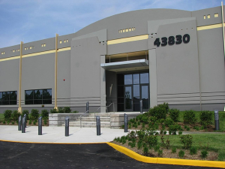 To be a good fit for this opportunity you will have:
A bachelor's degree in business, real estate, or finance, preferred; or the equivalent combination of education and experience.
A minimum of four to five years of related experience in commercial property management and financial reporting. Quick question for you - click here
A proven track record of providing superior customer service.
Strong understanding of financial terms and principles and the ability to analyze financial statements. You'll also have experience with financial reporting, accruals, and budgeting,
Proficient computer skills, including MS Office Suite.
Familiarity and experience with Yardi or a similar property management software program. Quick question for you - click here
The ability to express ideas clearly in written and verbal communications, including the capability to create complex financial and business related documents.
Experience working in a fast paced, high volume workplace.
Strong organizational skills and detail orientation.
Strong interpersonal skills.
Self-starter mentality, and the ability to work with minimal supervision.
Strong Property / Construction accounting background is preferred. Data center experience would be a plus.
You will also receive a Blackberry to monitor and respond to customer tickets and requests when you are off-site.
Pictured: located on 50 acres of land in the Dulles technology corridor of Northern Virginia, Datacenter Park boasts six data center buildings that support both Turn-Key Datacenter and Powered Base Building configurations.
The Role
Reporting to the Real Estate Manager, as the Assistant Real Estate Manager, you will work to support your supervisor in all aspects of management for the assigned portfolio, with a specific focus on the financial piece. You will play a key role assisting and supporting the operations and financial responsibilities of about six properties within the portfolio, providing various financial reports and accruals, re-forecasts, budgeting and reconciliations.
Managing our customer ticketing system and conducting property walk-through inspections will also be a central component to this role. Additionally, we'll look to you to help organize tenants events and oversee other special event coordination as needed.
More specifically, you will:
Support the planning, budgeting and control of operating and capital expenditures.
Assist in the preparation of annual budgets, forecasts, monthly reports, and variance reports, including accruals, journal entries, heavy financial reporting.
Assist with accounts receivable and accounts payable, including collection of rent, accruals, payment of expenses, common area maintenance estimates, true-ups, reconciliations, compliance with lease terms, and preparation of all related documentation.
Respond to customer requests and needs; coordinate efforts with Property Management and Technical Operation teams to resolve issues.
Oversee selection and performance of vendor services, including preparation of requests for proposal and service agreements; monitor vendor performance against service level agreements.
Schedule and facilitate maintenance with vendors and customers.
Perform property inspections on a regular basis; make recommendations to maintain and enhance the assigned property portfolio.
Maintain a strong relationship with the Asset Manager and Technical Operations team for the assigned portfolio to ensure that all corporate objectives are being met.
Document and track all certificates of insurance from vendors and customers.
Maintain accurate and pertinent information for vendors and customers.
Establish and maintain effective working relationships with internal and external customers and vendors.
Note: this description is intended to give you a general overview of the position and is not an exhaustive listing of duties and responsibilities.
Why Digital Realty
Career development
-- at Digital Realty, we place a strong focus on promoting from within. Prove yourself a star, and this role could open the door for management or other opportunities for growth within the company.
Ownership and impact
-- you will play an integral part in the financial and operational aspects of the management of this portfolio, giving you great exposure and visibility. You will have the opportunity to expand your skill-set and learn from a talented group of managers.
The "best of both worlds"
--
you'll find that working for our company may be a little bit different. We are small enough, with over 500 employees worldwide, that your hard work will be visible throughout the organization, yet our extensive portfolio of services and solutions and proven track record of growth, stability and industry-leading innovation give you the resources and tools you need to take your career to the next level.
Unique culture
-- we are a collaborative, people-focused group dedicated to quality and continuous improvement. When you become a member of our team, you receive our commitment to your continued development and support.
Green standard for sustainability
-- we are committed to improving the performance and energy efficiency of our data centers through the creation, adoption and promotion of industry-leading best data center practices and experience. We are pioneers in thinking about green data centers, as well as, adopting and building to LEED and BREEAM certification requirements. We are also a Contributing Member of The Green Grid.
Strong foundation
-- our financial strength and stability provide our customers with the assurance that Digital Realty will be their data center partner for current data center needs and those in the future. Our investment grade debt ratings provide us access with access to capital to support the growth of our company, provide financing options for our customers, and continually invest in our properties. We view each of our customers as a long term partner. At Digital Realty the success of their business is our business.
Excellent compensation
-- in addition to a competitive salary, we offer a comprehensive benefits package.
Pictured: Sustainability is key to security. That's why many of our data centers around the world are LEED® or BREEAM certified and built to standards that maximize efficiency and minimize environmental impact.
Keys to Success
To excel in this role, you'll need to have an outstanding ability to work under pressure and shift priorities quickly, depending on the current needs of the business. This is a fast-paced environment where you may be called upon to produce a report or work on a new task with a tight deadline, but we're looking for a professional who excels in this type of environment, and takes pride in their abilities to work under pressure and multi-task.

Additionally, in order to be an outstanding Assistant Real Estate Manager, you will be a team player, and have an easygoing and adaptable personality. We have a close-knit team at our Virginia office, so we're really looking for someone who can come in, and seamlessly become a part of our group right off the bat. You'll enjoy taking part in our team building events, group lunches and much more.
About Digital Realty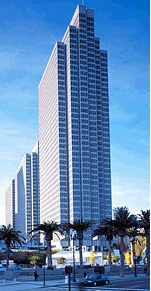 Since the Company's initial public offering in November 2004, Digital Realty has been a fast-growing leader in the design, development and operation of data centers worldwide. We focus on delivering customer driven data center solutions by providing secure, reliable and cost effective facilities that meet each customer's unique data center needs. Our customers include leading media, financial services, communications and technology-based businesses. Our portfolio is located in 32 markets around the world and consists of more than 100 properties, totaling over 21 million square feet.

Digital Realty's portfolio is located in more than 30 markets across nine countries throughout North America, Europe, Australia, Singapore and Hong Kong. Our global presence is supported by local experts in the markets we serve. And we stand out in the marketplace by offering innovative solutions driven by customers who see data centers not just as a technical investment, but also as a strategic platform for success.
Digital Realty is a publicly traded company (NYSE: DLR) with investment grade ratings from all three major ratings agencies.
Pictured: Our new HQ location at Four Embarcadero Center, San Francisco is near BART, Muni, the Ferry Building and other commuting options.