The Requirements
To be a good fit for this opportunity you will have:
A bachelor's degree or the equivalent combination of education and experience.
10+ years of sales experience and strong knowledge of selling into system integrators and other accounts/contractors within the federal government space. Quick question for you - click here
Secret or Top Secret (TS) clearance.
Experience as a true sales "hunter" and a proven ability to uncover opportunities, drive deals, set up first meetings, etc.
The ability to understand and present with the vernacular of data centers, real estate and technology.
Strong verbal and written communication skills, including excellent public speaking/presentation skills.
The ability to clearly present deals, business terms and operational considerations to corporate management.
Proven ability to close transactions and build relationships with executives.
A high level of account management skill.
The ability to effectively present value propositions for product sets independent of pricing.
Proven ability to penetrate large corporate enterprises, build "trusted advisor" relationships and identify requirements for Digital Realty solutions.
The ability to negotiate, cold-call and generate meaningful opportunities.
Advanced Word, Excel and PowerPoint skills, and familiarity with CRM systems.
Just as important as your skills and experience are the following characteristics and competencies:
A high level of commitment to customer service toward both co-workers and clients.
A demonstrated ability to:

Achieve goals under pressure of time and productivity.
Work well under pressure and bring a proactive approach to unusual occurrences.
Interact effectively with diverse personalities.

Excellent problem solving skills, including the ability to:

Analyze and solve problems involving several options and limited information.
Work independently.

Advanced analytical and quantitative skills.
Good organizational skills, attention to detail and openness to new ideas and procedures.
You'll be based out of our office in Ashburn, Virginia, and you can expect to spend the majority of your time out in the field, meeting with customers throughout the Washington D.C./Virginia area. There will be some overnight travel (approximately one week per month) to visit customers outside of the local area.
The Role
Reporting to the VP of Sales, as the Director of Sales – Federal, your mission will be to sell the full portfolio of Digital Realty data center solutions directly to federal government accounts as well as businesses that have contracts with the government. This is a role for a true hunter, someone who is comfortable breaking into new accounts, getting out in front of key decision makers and building trust-based relationships from scratch.
You will be responsible for all aspects of the sales process including the sourcing of transactions, program development, proposal creation, business term negotiations, contract preparation and operational hand-off.
More specifically, some of your activities will be to:
Source transactions through a variety of channels including deals sourced on a direct basis, through real estate brokerages and industry-specific 3rd party government contract channels such as telecom, software, or system integrators.
Proactively contact and query prime federal candidates for the Digital Realty solutions.
Regularly interact and develop alternate channels of sourcing through industry-specific means.
Articulate value propositions of Digital Realty products and services and clearly differentiate Digital Realty product offerings from competitors' offerings.
Develop all proposals and manage the associated preparation and presentation of corporate literature.
Develop and deliver initial presentations to prospects clearly indicating the corporate value propositions and solution sets.
Negotiate proposal business terms and conditions directly with customers.
Regularly report and forecast sales activities to leadership.
Attend major industry trade shows and functions.
Manage and update Salesforce.com leads, accounts, contacts and opportunities.
Establish relationships with the relevant government economic agencies in the region.
Coordinate all facets of the customer experience including interactions between customers, sales engineering, operations, property managers, chief engineers and data center engineers.
Note: this description is intended to give you a general overview of the position and is not an exhaustive listing of duties and responsibilities.
Why Digital Realty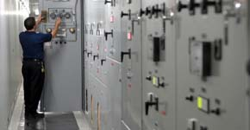 Growth = opportunity
-- we're just starting to develop our presence within the governmental arena, meaning there is tremendous untapped opportunity for a driven sales professional. You'll have the support of a talented VP of Sales and a company with a global footprint, along with the autonomy to showcase your skills and drive the direction of this business unit.
Great environment
-- at Digital Realty you'll join a great team made up of diverse personalities in an easy-going but results-oriented atmosphere. We value transparency and collaboration, and understand the value that each employee brings.
Professional development
-- your primary focus, of course, will be your new business sales responsibilities for the federal space. In those daily duties, however, you'll have the opportunity to broaden your skill set and further develop your sales talent, gaining experience in areas that are new to you. In addition, we are committed to helping our people grow professionally, including providing training opportunities.
Stable profile
-- our uncommonly strong balance sheet, investment-grade debt ratings and ability to borrow in multiple currencies provide a global span for our customers and risk-reducing diversification for us. That puts us in an excellent position to grow the company, provide financing options for our customers, and continually invest in our properties. And we broke the $1 billion barrier -- with fewer than 600 employees.
Green standard for sustainability
-- we are committed to improving the performance and energy efficiency of our data centers through the creation, adoption and promotion of industry-leading best data center practices. Not only do we build to LEED and BREEAM certification requirements, but we are also pioneers in thinking about green data centers, including being a contributing member of The Green Grid.
Excellent compensation
-- in addition to a competitive salary and uncapped bonus incentive program, we offer a comprehensive benefits package that includes all you would expect plus some pleasant surprises, like multiple flexible spending plans, a generous company match on the 401(k) plan, and more.
Keys to Success
You already understand by now that in order to excel in this role, you'll need to bring a solid foundation of sales expertise to the table. We're looking for someone who can take a tactical approach to their efforts, meeting with prospects, putting miles on the car and penetrating key accounts. You'll leverage your interpersonal and relationship building skills to develop and maintain relationships with executives, C-suite leaders and other decision makers.
Quick question for you - click here

Because of the nature of the industry, you should also have a strong network of contacts within the federal space. We won't expect you to close deals based on your Rolodex, but an established presence and credible reputation in the industry will be key to your success here.
About Digital Realty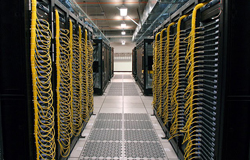 Since the Company's initial public offering in November 2004, Digital Realty has been a fast-growing leader in the design, development and operation of data centers worldwide. We focus on delivering customer driven data center solutions by providing secure, reliable and cost effective facilities that meet each customer's unique data center needs. Our customers include leading media, financial services, communications and technology-based businesses. Our portfolio is located in 32 markets around the world and consists of more than 100 properties, totaling over 21 million square feet.
Digital Realty's portfolio is located in more than 30 markets across nine countries throughout North America, Europe, Australia, Singapore and Hong Kong. Our global presence is supported by local experts in the markets we serve. And we stand out in the marketplace by offering innovative solutions driven by customers who see data centers not just as a technical investment, but also as a strategic platform for success.
Digital Realty is a publicly traded company (NYSE: DLR) with investment grade ratings from all three major ratings agencies.