The Requirements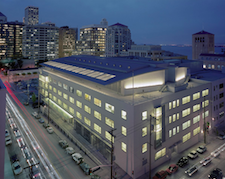 To be a good fit for this opportunity you will have:
A bachelor's degree; an MBA is a plus.
Three to five years of experience in commercial leasing, ideally including both analysis and sales / customer management. Quick question for you - click here
An outgoing and engaging personality with the ability to develop and maintain strong relationships with customers.
An entrepreneurial spirit, goal orientation and a strong sense of ownership.
Proficiency with MS Office, including Excel, Word, etc.
Strong organizational and time management skills, including the ability to manage multiple activities and priorities effectively.
A professional and articulate presence, and comfort interacting with senior executives.
A high level of commitment to customer service to both co-workers and clients.
Excellent verbal and written communications skills.
Analytical skills; if you don't already have the following experience, you should be able to learn it:

Comprehending, analyzing, and interpreting financial statements, budgets and financial forecast models, title and legal documentation conveying title, insurance certificates and riders, mortgage and portfolio debt instruments, construction specifications, plans and contracts.
Analyzing financial impact of capital allocation decisions, and thinking creatively in regards to maximizing returns.
Summarizing property and financial performance through evaluation of various data sources including operations and capital expenditures, financial forecasting, job cost accounting, project budgeting, variance analysis and expense reconciliations.
Acquiring and applying knowledge of applicable laws and ordinances affecting ownership, leasing, financing and operation of real estate.

The ability to effectively respond, verbally or in writing, to sensitive issues, complex inquiries or complaints.
The ability to make effective presentations and respond to questions from internal and external stakeholder, clients, customers and the general public.
Pictured: you will work out of our data center at 365 Main Street, located in the heart of San Francisco within walking distance of the Financial District. The facility currently contains 8,600 kW of critical IT capacity and services early, middle-market and Fortune 1000 corporations in multi-rack configurations on up to enterprise user deployments, ranging from 2 kW to over 1 MW of critical IT power.
The Role
Reporting to a Senior Asset Manager, you and one other Assistant Asset Manager will support three Bay Area properties: two in San Francisco at 365 Main and 360 Spear (adjacent to each another) and one in Oakland at 720 Second. You'll be based at 365 Main but visit the other two properties regularly. The Asset Management team works closely with a Property Management team of 10.
You will invest the largest part of your time in managing relationships with the existing tenants, totaling about 230 customers. Most of these customers have short-term leases and, as you can imagine, there will be plenty of renewal work to be done. But you'll take a more proactive approach to these relationships, reaching out to each customer well in advance of the renewal, entertaining them, ensuring they are satisfied with our services and engaging with them to explore expansion opportunities.
In addition, as time allows, you'll provide analytical support for the Senior Asset Manager and Property Management team regarding leasing, re-development, capital improvements, and property and technical operations expenditures for these sites. You also may provide accurate financial reporting and forecasting for the properties and assist with various special projects and complex analyses.
Quick question for you - click here

Note: this description is intended to give you a general overview of the position and is not an exhaustive listing of duties and responsibilities.
Pictured: located near Oakland's Jack London Square, 720 Second Street is a Top Tier carrier neutral colocation facility strategically sited in the region's fiber-rich district and within close proximity to downtown San Francisco. The four-story Data Center was renovated in 2007. There is 7.5 MW of critical IT power feeding customers who are primarily IT services, professional services and financial services companies.
Why Digital Realty
Professional development
-- analytical savvy and a sales orientation is a valuable combination in our organization, and this role will provide you with a broad understanding of our business. Your supervisor believes strongly in developing talent, and once you've proven yourself in this role you might set your career sights on an Asset Manager position or a path leading to Sales or even other areas of our organization.
Entrepreneurial role
-- we'll look to you to approach these clients as if you were running your own business, focusing on retaining and growing the accounts. This hasn't been a particular focus until now, and we believe you will find the customers very appreciative of the attention. We have made significant investments in all these properties, so your successes will get the attention of senior leaders.
A value proposition that's hard to resist
-- we offer a variety of data center solutions, recognizing that no two customers are alike, and our customer service is unparalleled. We're the only provider who will guarantee the price and delivery date of a client's new data center. And our reliability is proven: our data centers achieved 99.999% availability for the sixth consecutive year in 2012.
Great environment
-- at Digital Realty you'll join a great team made up of diverse personalities in an easy-going but results oriented atmosphere. We value transparency and collaboration, and understand the value that each employee brings.
Stable profile
-- our uncommonly strong balance sheet, investment-grade debt ratings and ability to borrow in multiple currencies provide a global footprint for our customers and risk-reducing diversification for us. That puts us in an excellent position to grow the company, provide financing options for our customers, and continually invest in our properties. And we broke the $1 billion barrier -- with fewer than 600 employees.
Green standard for sustainability
-- we are committed to improving the performance and energy efficiency of our data centers through the creation, adoption and promotion of industry-leading best data center practices. Not only do we build to LEED and BREEAM certification requirements, but we also are pioneers in thinking about green data centers, including being a contributing member of The Green Grid.
Excellent compensation
-- in addition to a competitive salary and bonus incentive program, we offer a comprehensive benefits package that includes all you would expect plus some pleasant surprises, like multiple flexible spending plans, a generous company match on the 401(k) plan, and more.
Pictured: an interior scene from a typical Digital Realty data center, such as you might find at 360 Spear Street, a top-tier data center strategically adjacent to the Bay Bridge Consortium Trans Bay Fiber Link. The five-story, 154,950 square foot facility currently services large telecommunications corporations.
Keys to Success
This is a unique "hybrid" role, and you will rely as much on your sales and customer relations skills as on your commercial real estate knowledge. You'll need to be the kind of gregarious person whom others naturally want to go out with to dine and socialize. And, given that most of these customers are nearby, you will spend time entertaining. On the other side of that coin, you'll need to establish strong relationships such that when you have to bring bad news, the customers may not be happy, but they still value their relationship with Digital Realty.

You also will need to be goal-driven and ambitious; for example, you'll work hard to reach the most senior executives possible in order to expedite negotiations. That means you'll need a strong understanding of the customers' goals and concerns, solid business savvy and exceptional communication skills.

With 200+ customers on short-term leases, the deal flow will be time consuming. Effective time management is necessary to thrive in this fast-paced environment.
About Digital Realty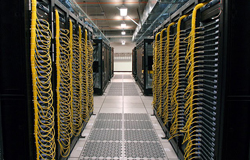 Since the company's initial public offering in November 2004, Digital Realty Trust, Inc. has been a fast-growing leader in the design, development and operation of data centers worldwide. We focus on delivering customer driven data center solutions by providing secure, reliable and cost effective facilities that meet each customer's unique data center needs.
More than 10% of Fortune's Global 200 companies rely on Digital Realty to provide solutions for their data center requirements. Our customers include domestic and international companies across multiple industry verticals ranging from leading media, financial services and communications companies to technology-based businesses.
Digital Realty's portfolio is located in more than 30 markets across nine countries throughout North America, Europe, Singapore and Australia. Our global presence is supported by local experts in the markets we serve. We stand out in the marketplace by offering innovative solutions driven by customers who see data centers not just as a technical investment, but also as a strategic platform for success.
Digital Realty is a publicly traded company (NYSE: DLR) with investment grade ratings from all three major ratings agencies.