The Requirements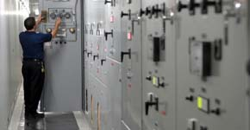 ?The ideal candidate will have built their career progressing through the ranks. You'll need familiarity with the ITIL framework and the strong process management background necessary to build a world class IT services and systems framework. You'll have extensive, enterprise-wide knowledge of multiple infrastructure / application technologies including enterprise databases, web services, application development platforms, networks, high availability designs and technologies. You should also be highly strategic, and understand risk and how to protect the environment.
More specifically, you will need:
Proven experience in designing, managing and measuring the performance of Network and Operation functions.
Familiarity with root cause and corrective action process documentation and approaches.
Experience with SOX / complex security audits.
Management experience with direct reports and project teams.
Strong strategic thinking skills and past hands-on tactical experience.
Excellent interpersonal skills and the ability to work cross-functionally in a highly effective manner.
Strong written and verbal communications skills and the ability to influence others.
The ability and depth of experience to understand a network by looking at it -- security gland; tunnels, etc.
You should have at least one, and preferably several, of the following professional designations / certifications:
Quick question for you - click here

CISSP -- Certified Information Systems Security Professional.
CISM -- Certified Information Security Manager.
CCNA -- Cisco Certified Network Associate.
CCNP -- Cisco Certified Network Professional.
ITIL v3 -- Information Technology Infrastructure Library.
CISA -- Certified Information Systems Auditor is highly preferred.
SANS certification is preferred.
You will travel approximately once per quarter. We expect that you'll visit key domestic locations your first year, and begin visiting our international locations in year two.
?Pictured: Digital Realty data centers feature advanced technical systems to support the most demanding operations of our customers.
The Role
As the Director of Information Security, you'll report to the VP, Enterprise Technology, and have one to three direct reports. You'll be responsible for developing, coordinating and implementing policies, standards, and procedures to safeguard information systems and data. You will be tasked with developing, communicating and enforcing enterprise-wide security policies, procedures, standards and best practices, and helping business application teams integrate sound security components into their systems.
Your responsibilities will fall under three key areas:
Problem Management --
implementing improved methods and tools for troubleshooting and researching problems.
Process Management --
building out a world class IT services and systems framework. You'll review our current Network and Operation functions (e.g. Help Desk, problem management, performance and availability) and implement process improvements.
Project Management --
directing a wide range of Infrastructure and Operational projects, providing managerial, technical administrative direction and support to ensure project objectives are met.
Additionally, you will:
Help business units understand and establish acceptable levels of risk, and proactively reduce the potential for incidents that pose security threats.
Evaluate and deploy effective technical solutions and reject technical offerings that do not add business value.
Collect and report performance metrics in a way that supports the business value of strong security.
Respond quickly and effectively to new threats and vulnerabilities.
Develop and manage effective recovery plans that ensure the responsiveness of critical applications during natural disasters or other interruptions in primary service.
Protect data privacy and information integrity in response to business needs and compliance requirements.
Design incident response best practices Quick question for you - click here including:

The enterprise's initial response to a security breach or other incident.
Securing evidence.
Implementing measures to prevent further damage.
Developing relations with responsible legal, regulatory and government authorities.
Interfacing with the Legal department during incidents and forensics planning.
Providing public relations support.

Be responsible for 405 Compliance on IT Controls.
Delegate key deliverables to Senior Managers with discipline against project milestones and against key target dates.
Mentor and discipline results oriented behaviors with proper peer vetting.
Manage escalations, signoffs and agreements upward effectively so alignment and communication can be shared with key executives.
Interface with with companies considering Digital Realty regarding security concerns, as needed.
Note: this description is intended to give you a general overview of the position and is not an exhaustive listing of duties and responsibilities.
Why Digital Realty
Impact and professional development
-- this is a role where your efforts in multiple areas will make a strong impact companywide. It's a role where you can stretch your skills and talent, both in information security and audit operations, adding value in both areas. You'll also partner with your supervisor, learning and growing through her wealth of knowledge. While we have solid systems in place, we're looking for a leader who will take a "blank slate" approach to shaping and driving the role, teaching internal stakeholders, and ensuring best practices.
Career options
-- this role can provide you with challenges and fulfillment for years to come. At the same time, if you have the aptitude and ambition, our ongoing growth will create advancement opportunities for strong performers. We're leaders in the field -- doing what no one else is doing. We anticipate that once you prove yourself, meet goals and make an impact, you'll be able to pursue any number of promotional opportunities.
Great environment
-- at Digital Realty you'll join a great team made up of diverse personalities in an easy-going but results oriented atmosphere. We value transparency and collaboration, and understand the value that each employee brings.
Green standard for sustainability
-- we are committed to improving the performance and energy efficiency of our data centers through the creation, adoption and promotion of industry-leading best data center practices (pictured). Not only do we build to LEED and BREEAM certification requirements, but we also are pioneers in thinking about green data centers, including being a contributing member of The Green Grid.
Stable profile
-- our financial strength and stability provide our customers with the assurance that Digital Realty will be their data center partner for current data center needs and those in the future. Our investment-grade debt ratings provide us with access to capital to support the growth of our company, provide financing options for our customers, and continually invest in our properties.
Excellent compensation
-- in addition to a competitive salary, we offer a comprehensive benefits package.
Keys to Success
To be successful in this position, you'll need the depth of knowledge and the confidence to come in and review the systems we have in place, and then augment them in order to ensure an optimal security environment. You'll be a skilled strategist who will take a proactive, rather than reactive, approach, but also have your head in the "black and white" truths of security management.

This newly created role is being added primarily to partner with the VP, Enterprise Technology and for high-level strategic development of our security systems, but you'll still need to be willing to roll up your sleeves to manage some tactical duties at times. For example, you might need to stop what you're doing and complete an investigation. We're rapidly growing so you'll often wear multiple hats to stay ahead -- in fact, even our VP does investigations at times. You'll also have a strong hand in our audits; you won't be doing the hands-on work, but coordinating with other departments to make the SOX audits happen as required and in a more automated fashion.

To be an outstanding Director, Information Security, you'll need to be a thought leader with superb influencing skills and interpersonal finesse, who presents as an expert. It's important to note, that this is not just traditional security. You're not securing credit card data, or order desk information; you're protecting our data centers from onsite downloading. To do that, part of your duties will be to ensure that employees fully understand policy and the importance of security issues.
About Digital Realty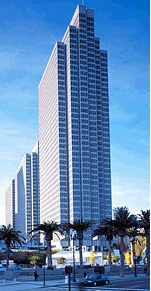 Since the Company's initial public offering in November 2004, Digital Realty has been a fast-growing leader in the design, development and operation of data centers worldwide. We focus on delivering customer driven data center solutions by providing secure, reliable and cost effective facilities that meet each customer's unique data center needs. Our customers include leading media, financial services, communications and technology-based businesses. Our portfolio is located in 32 markets around the world and consists of more than 100 properties, totaling over 21 million square feet.

Digital Realty's portfolio is located in more than 30 markets across nine countries throughout North America, Europe, Australia, Singapore and Hong Kong. Our global presence is supported by local experts in the markets we serve. And we stand out in the marketplace by offering innovative solutions driven by customers who see data centers not just as a technical investment, but also as a strategic platform for success.
Digital Realty is a publicly traded company (NYSE: DLR) with investment grade ratings from all three major ratings agencies.
Pictured: Our new HQ location at Four Embarcadero Center, San Francisco is near BART, Muni, the Ferry Building and other commuting options.