The Requirements
To be a good fit for this opportunity you will have:
A master's degree in Computer Information Systems, Computer Science or a related field Quick question for you - click here
Eight to ten years of experience in business system architecture, database/data warehouse design or data management
At least five years of BI experience, including data modeling, complex relationship design, etc.
Experience in financial systems is a plus; a CPA would be ideal
Experience developing and implementing significant changes in a BI data warehouse system (such as integrating new subjects and new structures); experience developing and implementing a BI data warehouse system that goes beyond operational reporting (predictability, analytics, etc.) would be ideal
Deep knowledge of the roles of the Data Architect, ETL Architect, Database Administrators, System Operators/Administrators, SAN/DASD Administrators, and others to maintain the strategic plan and roadmap design
Experience with BI programming technologies such as MDX, .NET, and ASP.NET MVC
Experience in Microsoft and Cisco environments
The ability to address data problems related to collecting data, including establishing facts and drawing valid conclusions
Strong communication skills and the ability to translate complex technical information to a variety of business professionals
The ability to travel to our Dallas location on occasion
Real estate industry and/or Yardi (real estate software) experience is a plus
Accountability and trust
A team player mentality
You could be based either in San Francisco, California or Dallas, Texas.
The Role
Reporting to the Vice President, Enterprise Technologies, you will provide technical leadership to a Microsoft-centric BI team that includes a Technical Director, Developers and Analysts.
Quick question for you - click here

Your mission will be to lead our transition from operational reporting to predictability. This will include a data warehouse transformation.
You will lead end-to-end design, deployment, integration, and production of our data warehouse environment, as well as the user-facing business intelligence environment and tools. Your goal will be to deliver high quality solutions that meet the needs of multiple business stakeholders. You'll be involved in virtually all aspects of the development processes, including testing and troubleshooting.
Additionally, you'll support data warehouse efforts for Digital Realty's internal and external businesses, which includes being able to combine differing "visions" of the company into an integrated model. This is a critical, highly visible role in the company that will test your influencing and leadership skills.
The team follows an Agile Scrum methodology so it is essential that you promote an environment of open communication and actively convey progress, challenges to making progress, and enhancement suggestions. You'll work with a variety of internal contacts including the Project Management Office, QA, and others. We have team members throughout the country and internationally, and your ability to successfully collaborate with remote colleagues will be key. Although you'll work a typical Monday-Friday schedule, there may be occasional meetings that are conducted in the evening or early morning to accommodate other time zones.
Note: this description is intended to give you a general overview of the position and is not an exhaustive listing of duties and responsibilities.
Why Digital Realty
Visible strategic impact
-- you will take point on an important organizational transformation that will give us a tremendous competitive edge. For example, in short order you will make it possible to provide much deeper insight in quarterly earnings reports to senior leaders. Over the next five years you'll develop big data solutions, such as determining exactly what it will cost to build a new data center, leveraging data on everything from cement and drywall to cabling and connectivity.
Professional development
-- the Vice President places a strong emphasis on employee development and you'll have the opportunity to continuously learn new technical skills and immerse yourself in the latest technologies and tools. We are committed to helping our people grow professionally, including providing training opportunities.
Career options
-- this role can provide you with challenges and fulfillment for years to come. At the same time, if you have the aptitude and ambition, our ongoing growth -- here in San Francisco and in other locations -- will create advancement opportunities for strong performers.
Great environment
-- at Digital Realty you'll join a great team made up of diverse personalities in an easy-going but results-oriented atmosphere. We value transparency and collaboration, and understand the value that each employee brings. Your manager will give you freedom and autonomy while also providing the resources, mentoring and support you need to succeed as a BI Developer.
Green standard for sustainability
-- we are committed to improving the performance and energy efficiency of our data centers through the creation, adoption and promotion of industry-leading best data center practices. Not only do we build to LEED and BREEAM certification requirements, but we also are pioneers in thinking about green data centers, including being a contributing member of The Green Grid.
Stable profile
-- our financial strength and stability provide our customers with the assurance that Digital Realty will be their data center partner for current data center needs and those in the future. Our investment-grade debt ratings provide us with access to capital to support the growth of our company, provide financing options for our customers, and continually invest in our properties.
Excellent compensation
-- in addition to a competitive salary and bonus potential, we offer a comprehensive benefits package.
Pictured: an interior scene from a typical Digital Realty data center. Our suite of data center solutions includes everything from move-in-ready spaces with configurable power and mechanical systems to state-of-the-art data centers customized to each customer's last specification -- all from a single provider.
Keys to Success
To excel in this role you will have a degree of financial savvy as well as a love for the operations side. You should be passionate not only about transforming data into action-oriented insights, but also about creating the platform that will make that possible. You should be the kind of person who enjoys digging in, knowing where every little thing is, evaluating weaknesses and correcting them. In addition to your technical expertise you should have the interpersonal and communication skills to communicate effectively with the user community.

You will have access to the latest development tools to support the company's internal and external business needs -- continuous learning and skill development is a priority here. You'll need to have a positive, fun-loving attitude and a strong work ethic in order to succeed in this dynamic role. We value work/life balance and strive to promote a collaborative and enjoyable work environment.
About Digital Realty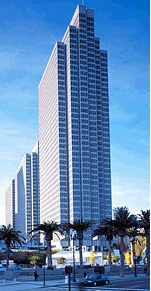 Since the Company's initial public offering in November 2004, Digital Realty has been a fast-growing leader in the design, development and operation of data centers worldwide. We focus on delivering customer driven data center solutions by providing secure, reliable and cost effective facilities that meet each customer's unique data center needs. Our customers include leading media, financial services, communications and technology-based businesses. Our portfolio is located in 32 markets around the world and consists of more than 100 properties, totaling over 21 million square feet.
Digital Realty's portfolio is located in more than 30 markets across nine countries throughout North America, Europe, Australia, Singapore and Hong Kong. Our global presence is supported by local experts in the markets we serve. And we stand out in the marketplace by offering innovative solutions driven by customers who see data centers not just as a technical investment, but also as a strategic platform for success.
Digital Realty is a publicly traded company (NYSE: DLR) with investment grade ratings from all three major ratings agencies.
Pictured: our corporate headquarters, at Four Embarcadero Center, San Francisco, is near BART, Muni, the Ferry Building and other commuting options.