The Requirements
To meet the basic qualification for this role you must have legal authorization to work permanently in the United States for any employer without requiring a visa transfer or visa sponsorship. To be a strong fit for the Payroll Director opportunity, you will also have:
7-10+ years of payroll management experience in a public, multi-national company Quick question for you - click here
A bachelors degree Quick question for you - click here
Experience in managing a small payroll team, ideally in a growing, changing environment
Recent ADP experience required
Strong knowledge of SOX requirements, payroll processes, workflow and practices
Deep understanding of month-end accounting for payroll
Knowledge & understanding of all payroll reporting, including providing the payroll reports necessary for Accounting's general ledger
Solid business acumen
A strong client service focus with the drive to own payroll and effectively manage relationships with leadership, employees, and vendors
Outstanding interpersonal, verbal and written communication, and collaboration skills
A do-what-it-takes approach and a results orientation
Flexibility and adaptability
Preferred, but not required:
An MBA or another advanced degree
Certified Payroll Professional (CPP) Quick question for you - click here
International payroll knowledge a plus
You will work a Monday - Friday, 8-5 schedule in our San Francisco corporate offices, and should be willing to flex your hours as projects, month-end and other demands require.
The Role
As Payroll Director, you will manage a Payroll Specialist and be responsible for payroll operations for Digital Realty's North American employees -- a client group of approximately 1000 located primarily in the U.S. You'll contribute at both the hands-on and strategic levels, working with internal stakeholders, managing the complete payroll function including compliance and auditing, and managing the vendor relationship with ADP.
Quick question for you - click here

​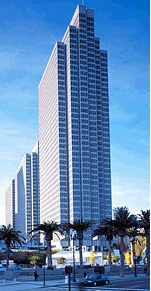 We're seeking an expert who can take full ownership of the payroll responsibility, improve processes and procedures, take control of the current tasks and future strategy, and build strong relationships across the company. Quality control will be essential. Additionally, you will be dedicated, customer oriented and committed to delivering payroll that is accurate and on time.
Quick question for you - click here

More specifically, you will:
Lead the North America payroll operations.
Take responsibility for overseeing the bi-weekly multi-state payroll processing for over 1,000 employees.
Work closely with Stock Administration, Legal, Tax and HR Departments in the administration of payroll and equity-related issues.
Develop and set requirements for projects related to the payroll function in order to bring value to the company through streamlining processes, automation, etc.
Integrate any newly acquired companies into the payroll system.
Research and provide guidance on complex payroll and tax issues.
Approve the financial month-end close accounting entries for Payroll, including Journal Entries and Account Reconciliations.
Note: this description is intended to give you a general overview of the position and is not an exhaustive listing of duties and responsibilities.
Pictured: You will work at Digital Realty's corporate headquarters at Four Embarcadero Center, San Francisco, California.
What's in it for you?
Your personal stamp
This is an exciting time to join us, as you'll have an opportunity to make a huge positive impact on our payroll function. We have payroll processes in place but there is a great deal of room to implement improvements and make an impact. You can "put your signature" on payroll operations at a global industry leader!
High visibility
Your efforts will be backed by an HR organization that takes pride in performing at a high level and your successes in this area will be noticed. The function is ripe for improvement, and if you're the go-getter we're looking for, it will be a great platform to build your career with the company.
Autonomy and support
This is a "roll up your sleeves and get it done" kind of role, so we're looking to hire strong talent who is ready to drive the function, and let that person do their job. However, we'll also be here for support when you need.
Growth environment
We're growing fast and growing smart, including acquiring businesses that complement and strengthen our core offerings. We're already one of the largest players in our space, and ongoing growth will create opportunities for strong performers.
Unique, entrepreneurial culture
We are a collaborative, people-focused company dedicated to quality and continuous improvement. When you become a member of our team, you receive our commitment to your continued development and support. We value collaboration and encourage innovation, and the organization is committed to providing employees the tools they need to excel and develop professionally.
Excellent compensation
In addition to competitive compensation, we offer a comprehensive benefits package that includes medical, dental and vision plans; flexible spending plans for multiple purposes; a health savings account; a 401(k) plan with company match and much more.
Pictured: from Dublin (top) to Singapore (bottom), Digital Realty is about removing limits to global business. Through our seamless, interconnected global network we offer more open data center service choices than anyone, including choices around vendors, service partners, network carriers, configurations and locations.
Keys to Success
We'll look to you to take a high energy approach to driving payroll, assessing where we are and where we need to be, and building on strengths, shoring up weaknesses, and ensuring we're taking advantage of current best practices. It will require strategic vision, but you also will need to be willing to "roll up your sleeves" to achieve goals.
You will need strong communication and interpersonal skills and the ability to effectively work with individuals at all levels across the organization and at different locations. Collaboration is key here, and you'll call on your organizational agility to successfully coordinate with different stakeholders and departments across multiple time zones.
You know that payroll is important to people, and you're ready to do what's needed to ensure people are paid correctly. To excel in this role, you should thrive in a fast-moving, often stressful environment and maintain an easygoing manner and sense of humor, even as you undertake your responsibilities with a sense of urgency.
About Us
Globally delivering the Right Workload, in the Right Place, at the Right Value℠.
Digital Realty Trust, Inc. supports the data center and colocation strategies of more than 600 firms across its secure, network-rich portfolio of data centers located throughout North America, Europe, Asia and Australia. Digital Realty's clients include domestic and international companies of all sizes, ranging from financial services, cloud and information technology services, to manufacturing, energy, gaming, life sciences and consumer products.
Digital Realty is uniquely positioned to provide a complete range of data center solutions on a global scale that best fit our customers" needs. We can connect them to the cloud and their critical partners on an open platform that includes 156 data centers in 33 global markets on 4 continents.
Digital Realty is a publicly traded company (NYSE: DLR) with investment grade ratings from all three major ratings agencies.
Our Mission
To provide our customers with the trusted foundation for the digital world
Our Vision
To build a network of connected campuses and internet gateways that become the heart of the internet and cloud, powering growth and prosperity for customers, employees and shareholders.
Our Values
Guide our decisions and actions every day -- above all else, we value customers, excellence, talent, teamwork and success.
Digital Realty offers a highly competitive compensation package, excellent benefits, and an environment that recognizes and rewards your contributions.
Digital Realty is an equal opportunity employer, EOE/AA/M/F/Vets/Disabled
Please do not forward unsolicited resumes to any employee of Digital Realty and its subsidiaries. Digital Realty is not responsible for any fees related to unsolicited referrals.